Totally Irresistible . . .

…Dine fabulously in The Famous Oak Room on simply delicious fayre from Gareth Thorpe's brilliantly executed menu; a sumptuous slumber in superb Egyptian cotton linen, down pillows, a British handmade bed of excellent comfort, an elegant cocoon; tea or coffee brought to your room in the morning, together with The Times – how often does that happen; relaxing, lingering, traditional breakfast chosen from a very 'comprehensive' list, taken in The Garden Room…

Satiate yourselves in the ambience, calm and embrace of The George after the exertions of the festive season gone by – look forward to a treat during the winter days. Walk in Burghley Park, shop in the wonderful, interesting stone town of Stamford… why not rest with us longer, reserve a second night and make a true break from 'the norm'…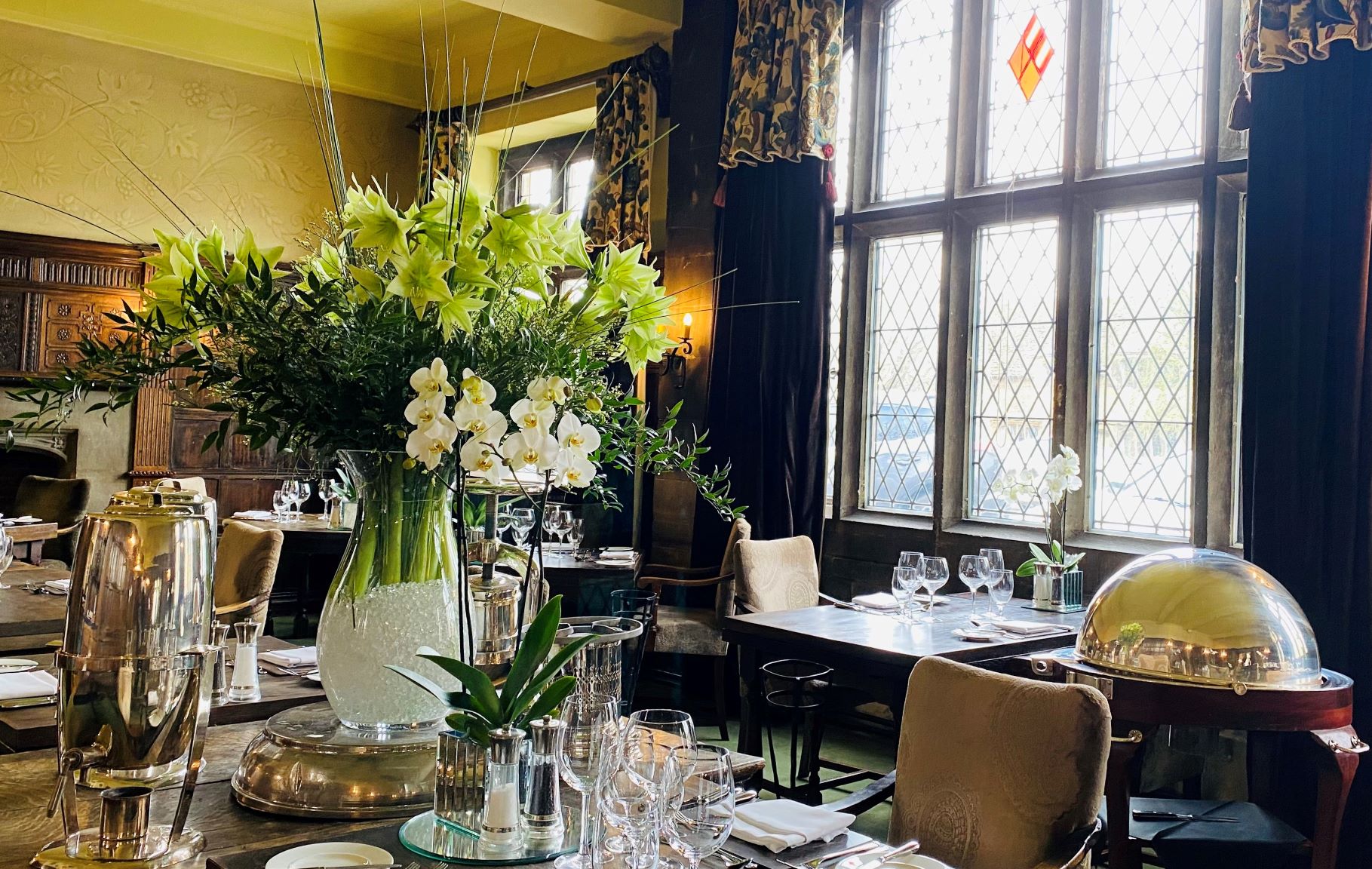 Irresistibly, again, The George of Stamford includes the above for £250 per night for two people during March, with £90 towards your Oak Room Dinner, sadly not including drinks. This 'offering' equates to approximately 50% off the full price of bedrooms and breakfast and is a rare gift indeed! Subject to availability as some dates are excluded or already very busy… book early and potentially reserve a four-poster bed… all rooms are priced identically!

Spoil yourself if you wish to escape on your own or with like-minded friends, travelling or just feeling like something special, dress up and enjoy - £125 per night per person, £45 allowance in The Oak Room, bedroom upgrades guaranteed - what's not to like! The Reservations Team will guide you through everything with ease and clarity.

Please call our knowledgeable and ever-helpful Reservations Team 01780 750700