MONDAY 21 JUNE!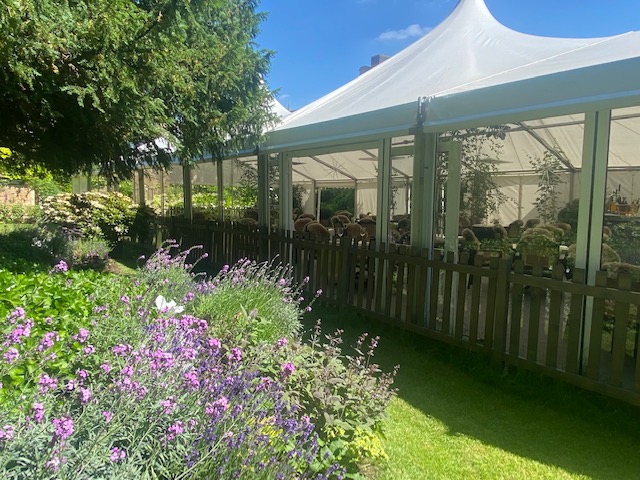 PLEASE BE AWARE THAT THE HOTEL WILL BE CLOSED TO NON-RESIDENTS ON MONDAY 21 JUNE from 1 o'clock TO ENABLE US TO PREPARE FOR 'THE MIDSUMMERS NIGHT DREAM' DINNER.
BREAKFAST and BRUNCH in THE COURTYARD and THE GARDEN ROOM 'OUTSIDE' ONLY WILL BE SERVED UNTIL 11 o'clock on Monday 21 June.
THE GARDEN ROOM MENU will be served in THE COURTYARD or THE GARDEN ROOM 'OUTSIDE' ONLY from 11 o'clock until 1 o'clock on Monday 21 June.
PLEASE ACCEPT our greatest apologies for any inconvenience this may have on your arrangements. The George will once again be fully open on Tuesday 22 June. It is possible to make reservations in The Oak Room, Under The Canopy and The Garden Room 'Outside'.
Last two tables available!
THE RESERVATIONS TEAM: 01780 750700
Nothing has changed at The George of Stamford following the government's announcement on Monday 14 June - our tables remain socially distanced and we are adhering above and beyond to the advices given.

The George looks simply stunning, the Monastery Garden Room 'Outside' and The Courtyard embrace with romance, style and informality - a constant gentle buzz of contentment prevails. The Canopy and The Oak Room offer two individual settings with Paul Reseigh and The Kitchen Brigade excelling themselves across the board.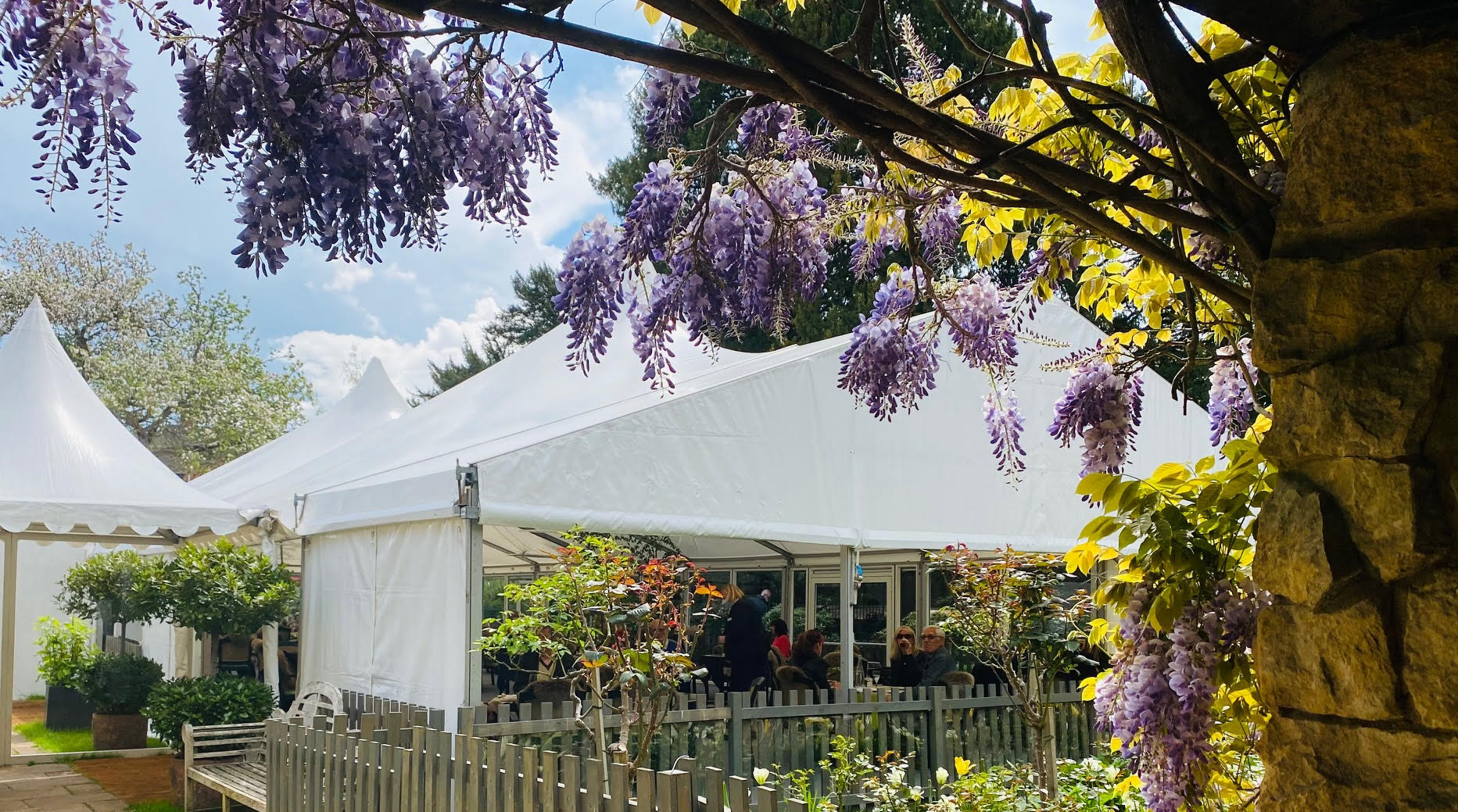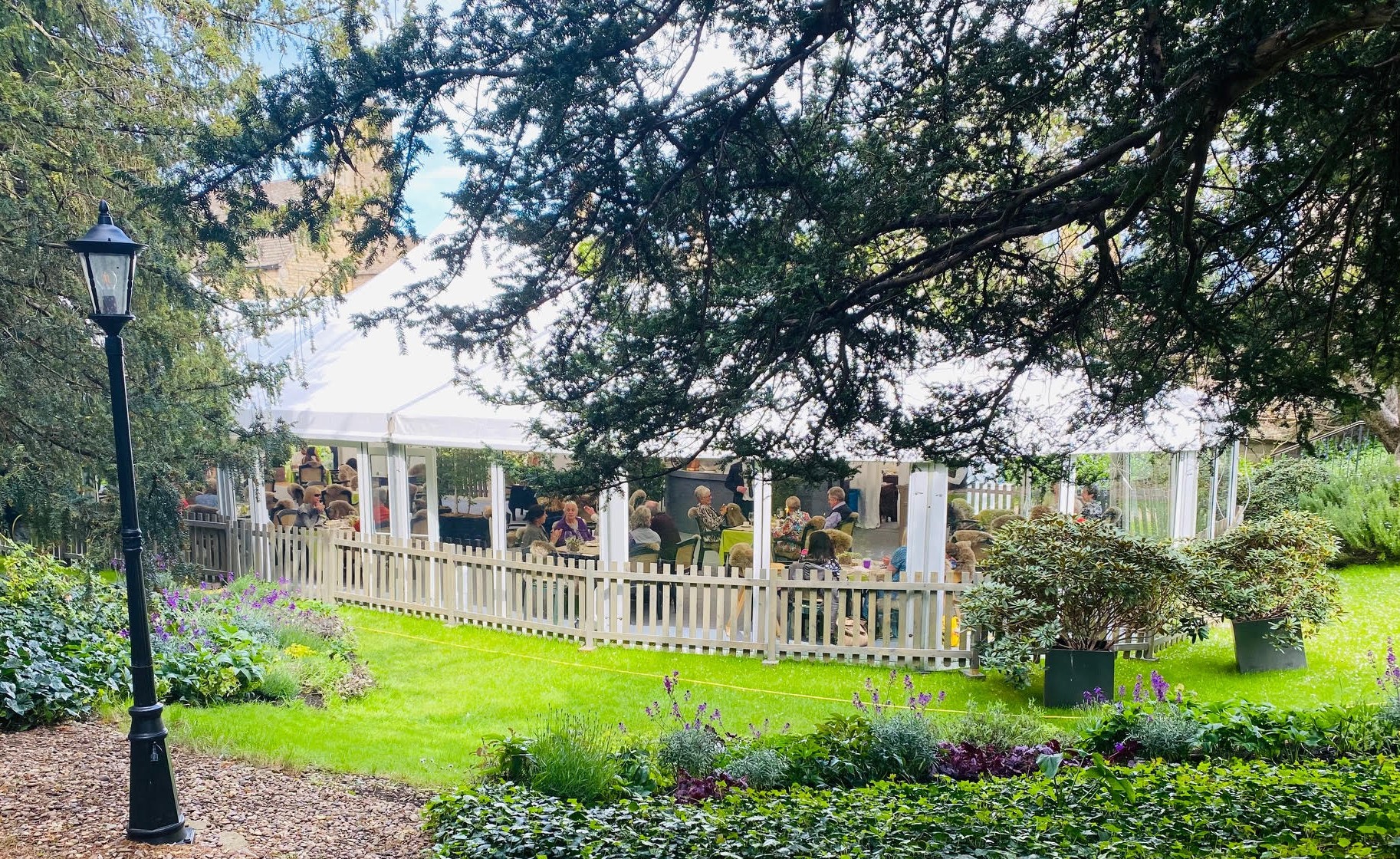 Brunch
last orders at 11am
Alfresco and à la Carte Dining
11.30am throughout the day, until late
Afternoon Tea
3.30pm – 5.30pm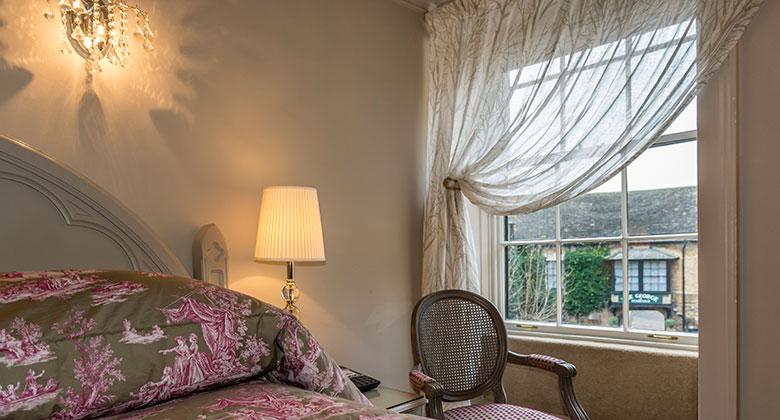 The incredibly helpful and knowledgeable RESERVATIONS TEAM – 01780 750700
HOTEL RECEPTION and GENERAL ENQUIRIES – 01780 750750
SUBSCRIBE HERE please - your email address is our "eyes and ears" and only method of contact, which we hugely value. NO ONE will be privy to your details, we do NOT share with any third parties ... and you are able to un-subscribe at any time.