The scent of autumn is in the air, however. . .
. . . The George of Stamford is continuing as we were! Everyone who visits The George is 'blown away' and confident at our high levels of care and attention to customer and staff safety. That said . . .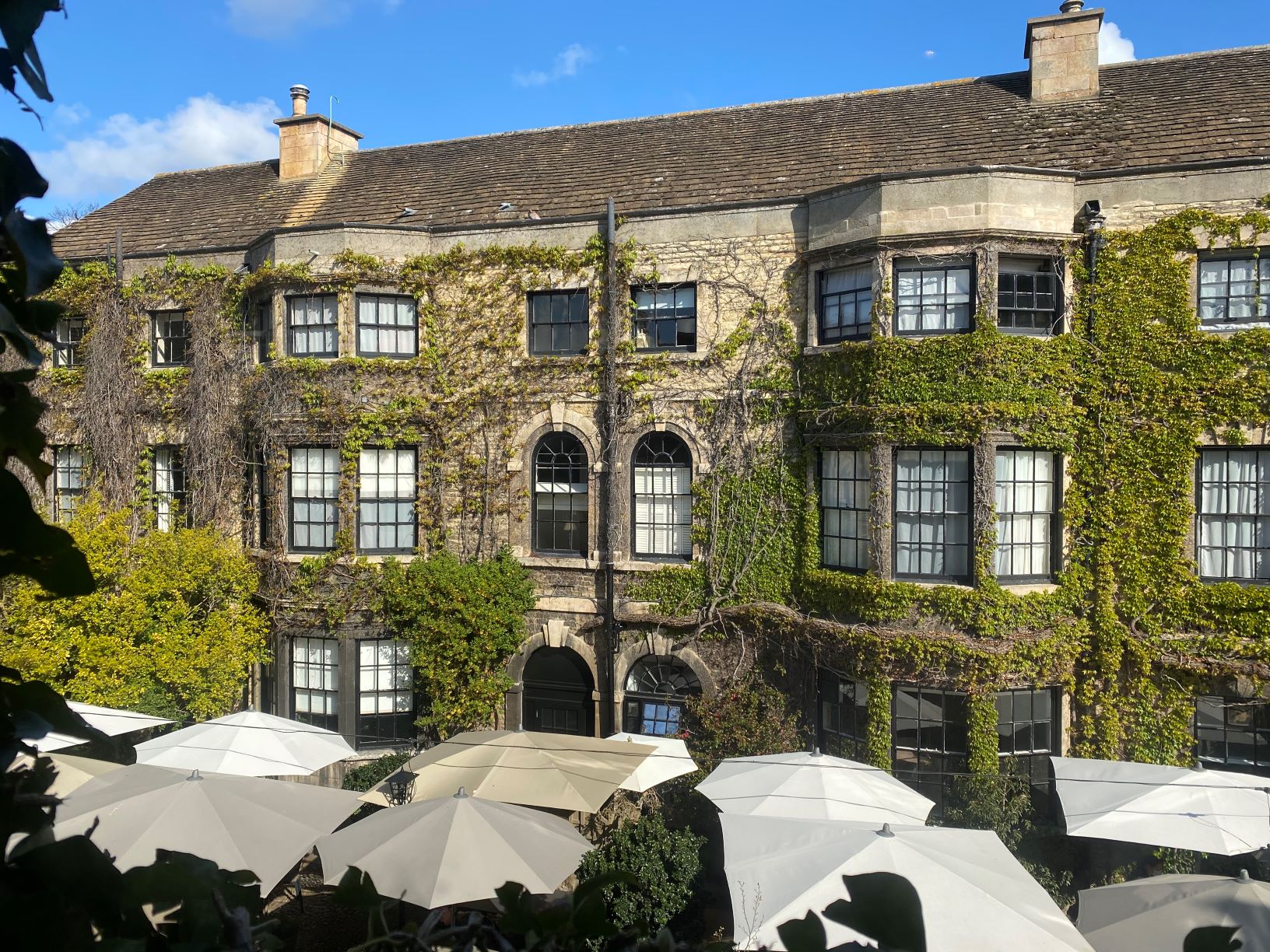 . . . we have been awarded two wonderful accolades from different sources - thank you! VisitEngland has awarded us 4 Gold Stars and has sung high praise about The Entire Team, our culinary offerings from Breakfast through to the Oak Room, and everything in between! They loved The Hotel, Courtyard, Oak Room and Canopy and both The Garden Rooms 'Outside' and In - the ambience and the delight of our customers. The second HUGE compliment was being included in a list of The Top 40 Luxurious Breakfast establishments - we were the best outside London.

Whilst, 'staycation' is a somewhat hackneyed term, The George is able to welcome visitors who are taking an elongated sojourn with us, partaking of all The Hotel and surrounding areas have to offer. We are lucky to have amazing grounds in which to while away a few hours over a glass of rosé and a bite to eat. Our bedrooms are calm and super-comfortable with tea or coffee brought to your room with newspapers, and the aforementioned simply superb breakfast - what's not to want? Until the end of October we are offering a reduction on our accommodation when you dine with us.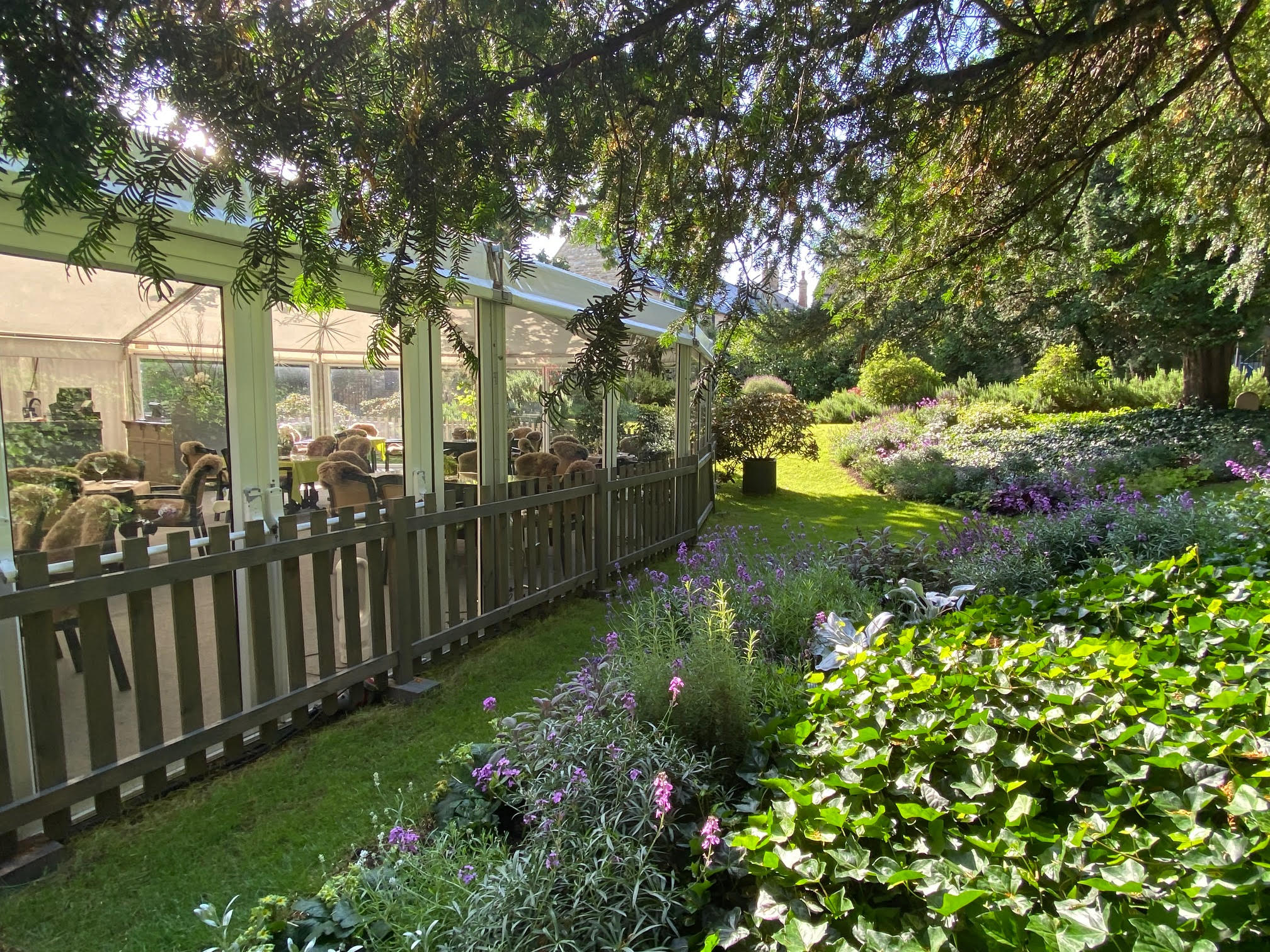 The incredibly helpful and knowledgeable RESERVATIONS TEAM – 01780 750700
HOTEL RECEPTION and GENERAL ENQUIRIES – 01780 750750
SUBSCRIBE HERE please - your email address is 'for our eyes only' and our sole method of contact, which we hugely value. NO ONE will be privy to your details, we do NOT share with any third parties, and you are able to un-subscribe at any time.