'February Snow Moon' over The George Courtyard last week!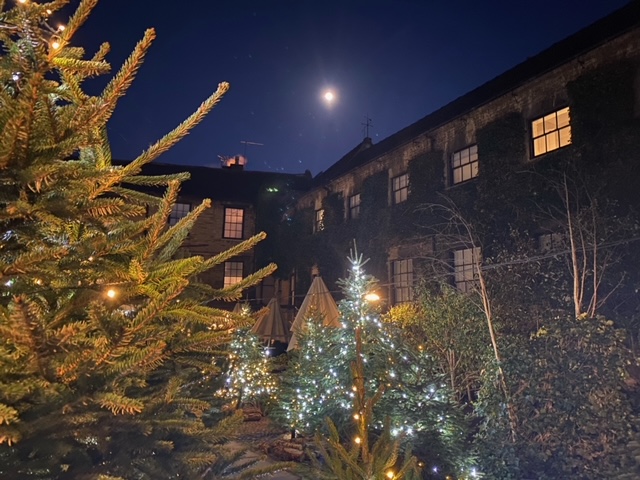 Yes, our trees are still up! We hope they bring a little sparkle and romance to a sleeping Stamford!
NEW! THE RESERVATIONS TEAM IS NOW OPEN FROM 8.30AM TO 7.30PM DAILY
TELEPHONE 01780 750700
.We are still in the lap of the Gods, but here is an insight into our 'wishlist'. Obviously, we will continue to adhere to all the stringent hygiene standards that we set in place and were where inside and out last summer, creating a very safe comfortable atmosphere.
12 APRIL - We will be allowed to utilise our courtyard and The Monastery Garden Bar Brasserie with the rule of 6 or 2 households. Reservations are essential for á la carte lunch and dinner under the heated Canopy.
17 MAY - Finally we will be delighted to invite you back within the body of this iconic Hotel - how we have missed you! Social distancing and the rule of 6 and 2 households applies. The Oak Room and The Garden Room await with bated breath . . . Stay, dine, relax, be spoilt, people watch! Our bedrooms are renowned for their utmost comfort and enveloping sleep, further enhanced by state of the art (99.9% virus killing) individual ionising and air conditioning.
21 JUNE - The Grande Dame of Stamford is beside herself with anticipation. The George will be fully functional, finally! Paul Reseigh and The Entire Team are so excited and Really Looking Forward.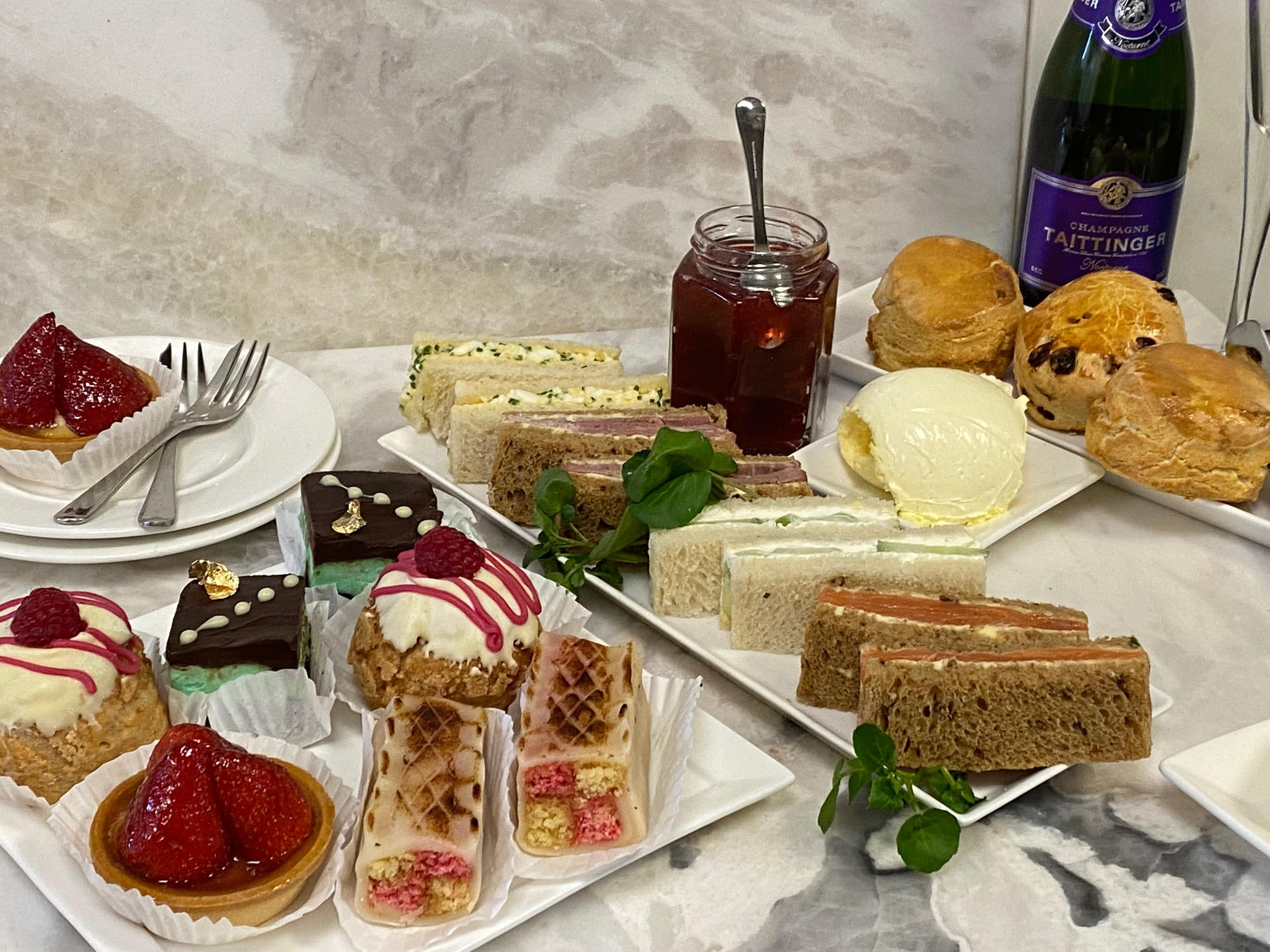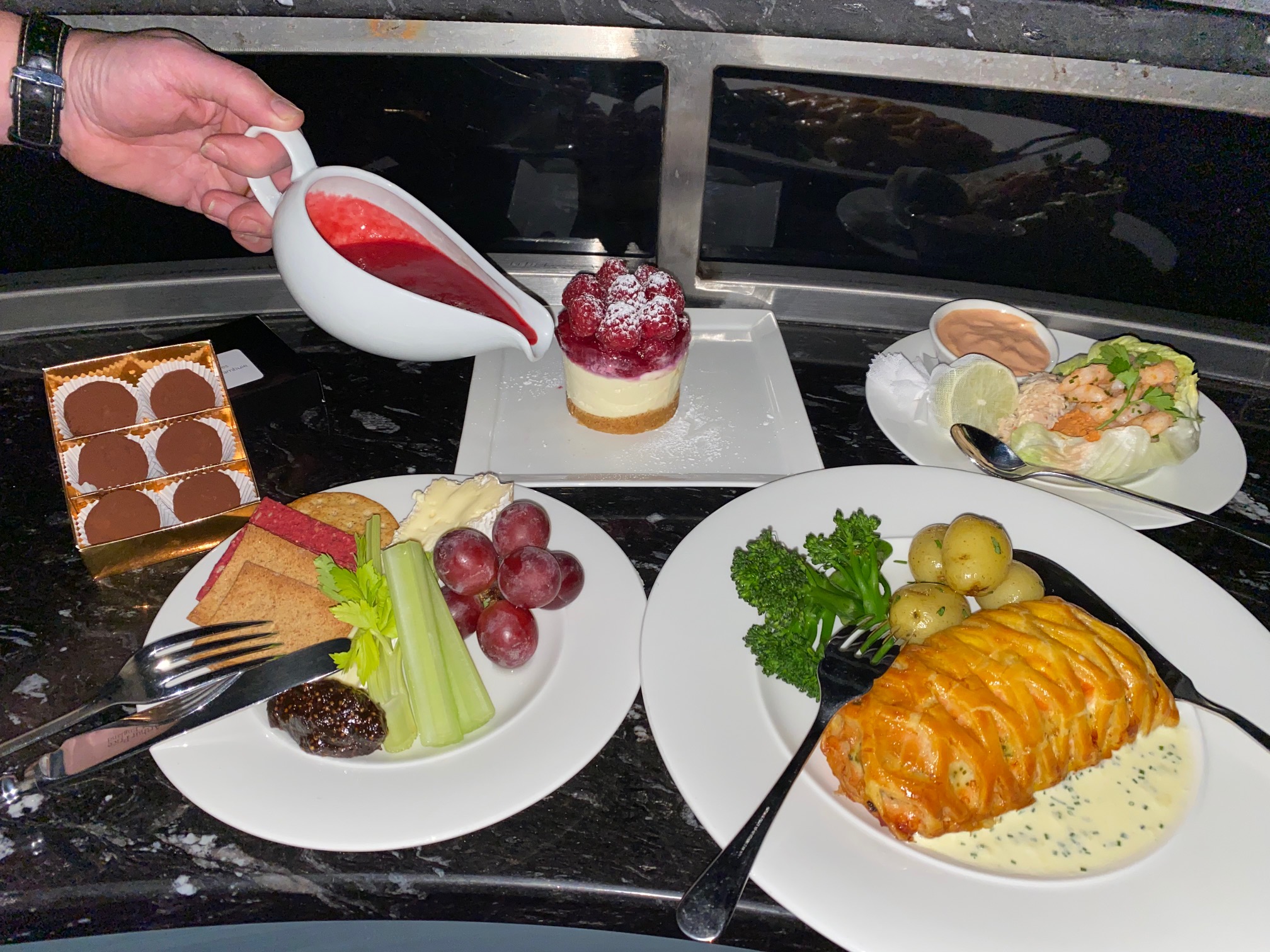 In the meantime, it's back to the business Paul Reseigh is rightly proud of having built - 'The George of Stamford in Your Own Home' - which brings fabulous, professional and extremely easy to finish fayre to your own table, presented as you wish, and giving you the wonderful luxury of being spoilt and spoiling, with the minimum of effort.
'THE GEORGE OF STAMFORD' IN YOUR HOME
- NATIONWIDE BY COURIER
ALL OF THESE MENUS ARE AVAILABLE FOR MOTHER'S DAY WEEKEND
SUBSCRIBE HERE please - this is our "eyes and ears" and only method of contact which we hugely value. NO ONE will be privy to your details, we do NOT share with any third parties ... and you are able to un-subscribe at any time.