- CANCELLED -
THE LAND ROVER BURGHLEY HORSE TRIALS
2-5 September 2021
The George Hotel of Stamford has been advised that 'with a heavy heart' the Land Rover Burghley Horse Trials 2021 has been cancelled. The Horse Trials 60th Anniversary will take place from Thursday 1 September to Sunday 4 September 2022
Please be aware that The George has re-booked all the confirmed Accommodation and Dining Reservations and will be in touch with those concerned directly during the coming week.
MONDAY 17 MAY
The next Stage of The Roadmap
It is with HUGE excitement that Paul Reseigh - Chef Patron of The George - and The Entire Team look forward to the next stride toward the responsible end of lockdown.
From Monday 17 May we will be able to have guests staying and dining in The Hotel - what joy to indulge in the luxury of being looked after superbly - with the confidence of high expectations pleasantly and professionally delivered throughout, encompassing serious care and hygiene.
The Hotel has been calmly and patiently awaiting the return of 'life' as we know it . . . and an exhilarated anticipation is upon us all - guests and diners included! The Team in Reservations are incredibly busy and relishing the 'feel-good-factor' of those wishing to book to stay overnight or longer, to dine, to relax, and enjoy the new found - and sorely missed - degrees of freedom! A 20% reduction on bedrooms until 20 June for Sundays to Thursdays, and 10% on Fridays and Saturdays is available when you dine with us. Super-comfortable and unique rooms, including morning tea or coffee - together with newspapers - and a superb breakfast to send you on your way . . . what more could one wish for?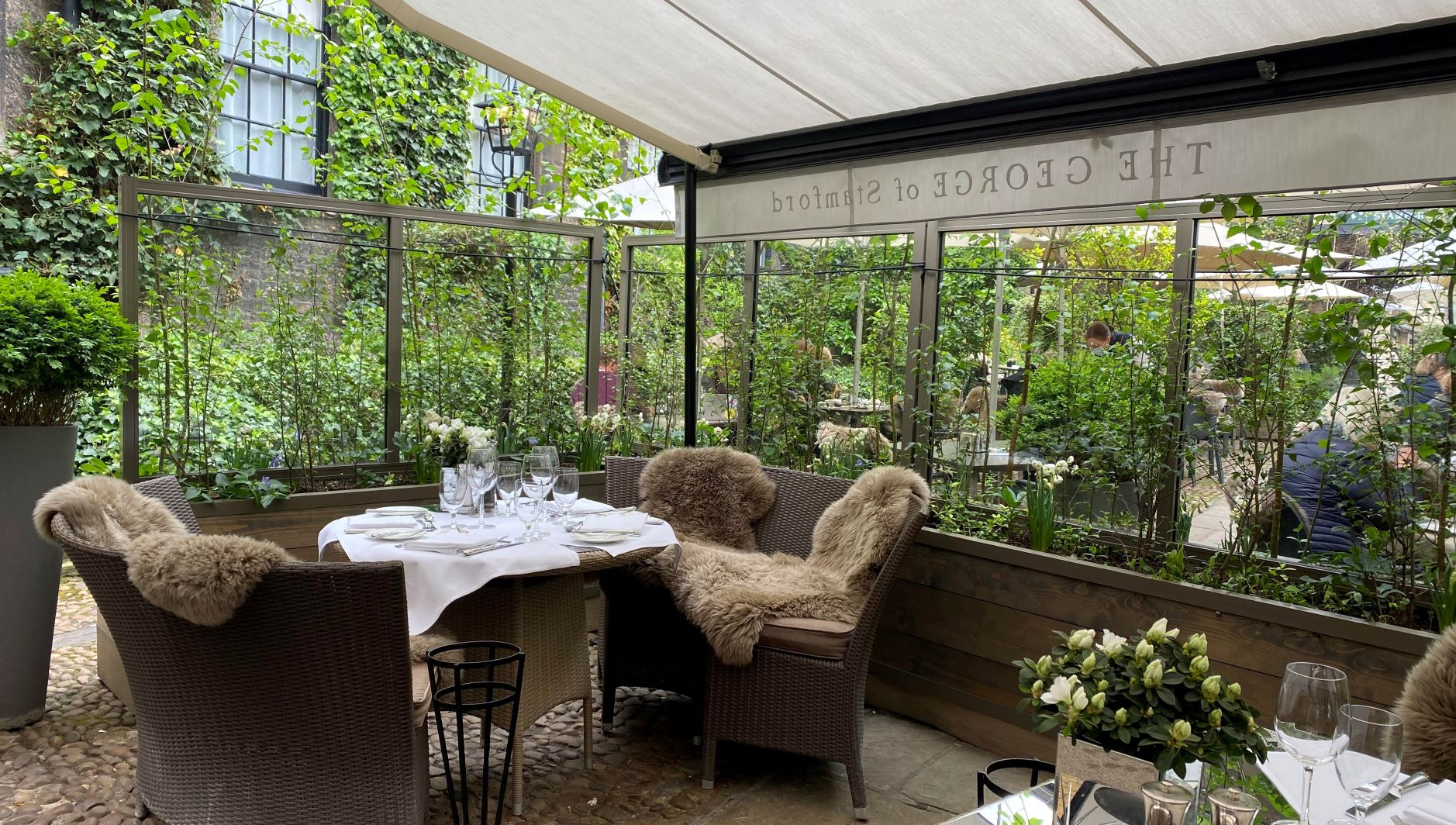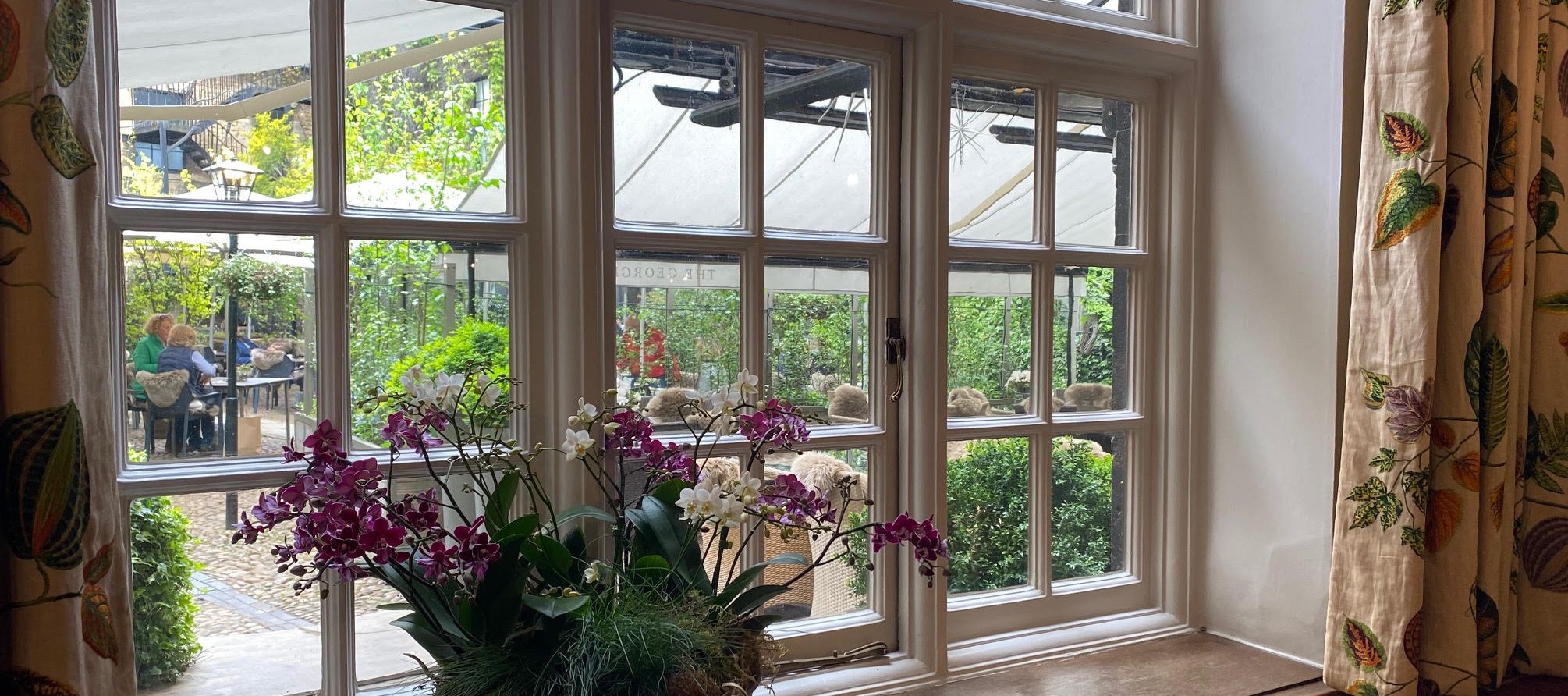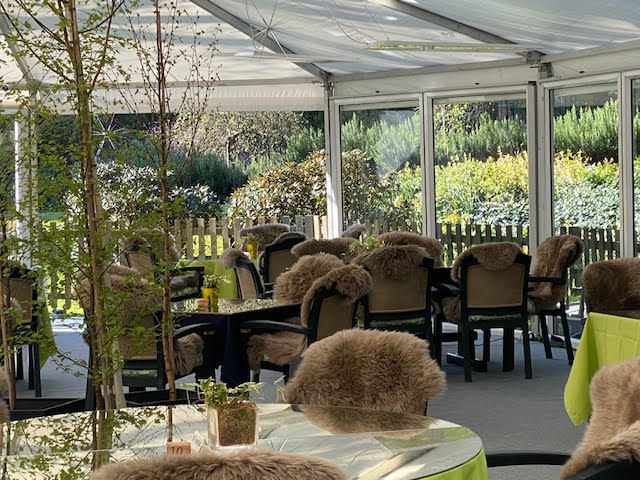 The Garden Room 'Outside' will become more weatherproof, but remain socially distanced, yet romantic and airy, thereby able to fight the elements, and win! True British resolve has endured over the last few weeks and many memories have been made!
In essence The George of Stamford has for the last 50 years - under the private ownership of Lawrence Hoskins - nurtured, wined and dined those who enter her portals, and he is delighted that we are able to continue to look after everyone with style, grace and goodwill! As ever, thank you . . .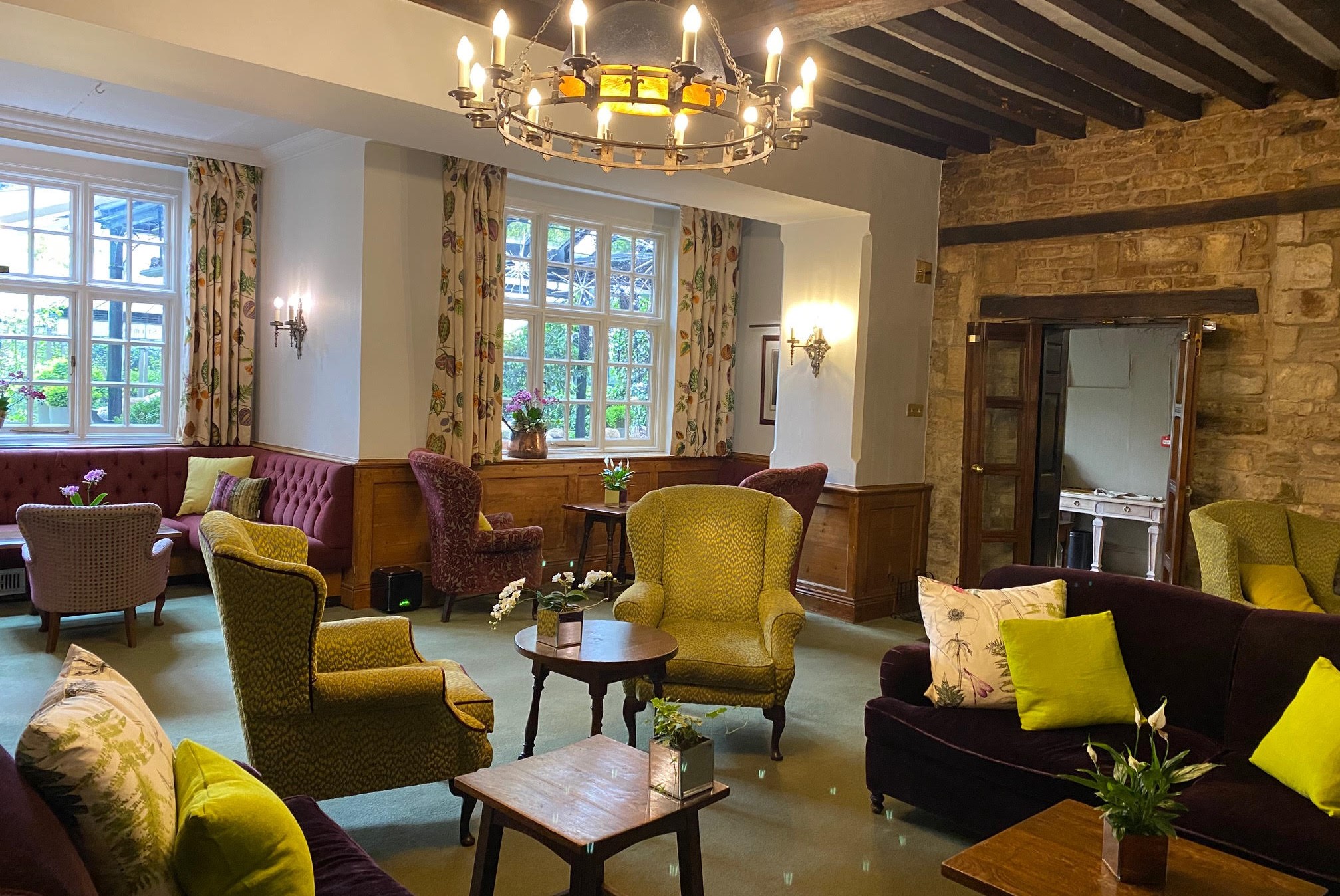 IN THE MEANTIME, The Canopy - actually The Oak Room 'Outside' - is open with the à la carte menu throughout the day, as are The Courtyard and The Garden Room 'Outside' with their own menu. Brunch is a delight - offered until 11.30am. Afternoon Tea - with or without a flute or two of Champagne - is in The Courtyard or 'the tent' from 3.30pm to 5.30pm. Please do come and spend time with us, the atmosphere is something to behold after such a long time . . . !
THE RESERVATIONS TEAM - 01780 750700
HOTEL RECEPTION and GENERAL ENQUIRIES - 01780 750750
SUBSCRIBE HERE please - your email address is our "eyes and ears" and only method of contact, which we hugely value. NO ONE will be privy to your details, we do NOT share with any third parties ... and you are able to un-subscribe at any time.