Autumn is once again upon us …
- let's embrace it and enjoy the last of the Indian summer days basking in The Courtyard at The George whilst we can, in the full knowledge that enveloping comfort awaits us inside! The Canopy offers delightful 'shelter' all day, The Garden Room is fully open after moving back 'inside', and log fires complete the serenity The George of Stamford has always offered! The ever smiling and helpful Team, under the caring guidance of Petros Psyllakis – The George's recently appointed General Manager who many already know – will make your time spent at The Hotel relaxed and restoring! Our traditional, 'old fashioned' and important values prevail …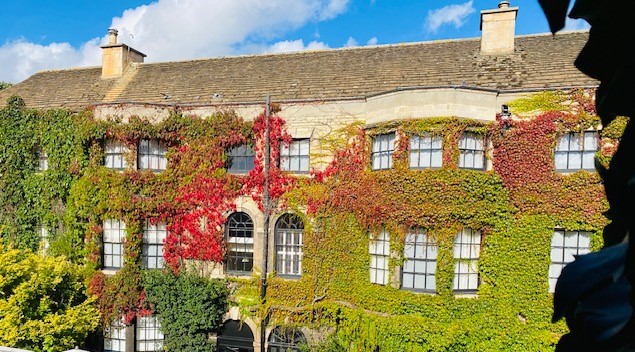 The George has been extremely busy since re-opening (again) on April 12 and the summer has flown by! Our high standards of hygiene and safety remain at the forefront for all our customers and staff, who continue to wear masks – whilst we wish to observe, what we feel, is due care to you all. There are hepa-filtered ionisers throughout The Hotel, in all areas both 'public' and 'back of house', and there is also one in each of our 45 beautifully appointed bedrooms. Hand sanitisers are subtly placed throughout the hotel and Housekeeping are maintaining Herculean levels of cleanliness. Please rest assured that our efforts are not in place to create fear, but simply to offer security and peace of mind – and you barely notice!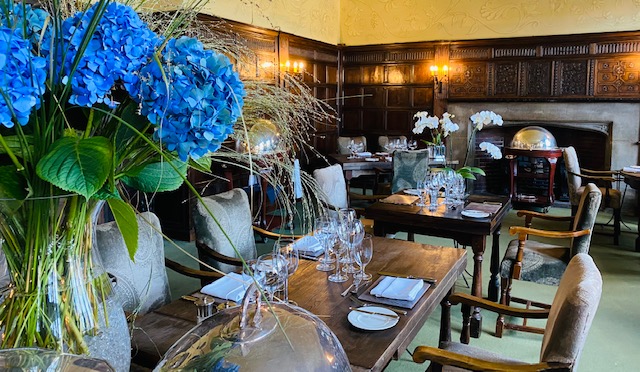 The Oak Room, panelled and with its aire of relaxed formality, has seasonal changes to the menu – sitting happily amongst the strong favourites… memories of delicious meals in great company float around the room – one can feel the warmth, the expectation and subdued excitement of gatherings of like-minded 'folk' whether 'à deux' or 'a party'! Delightful…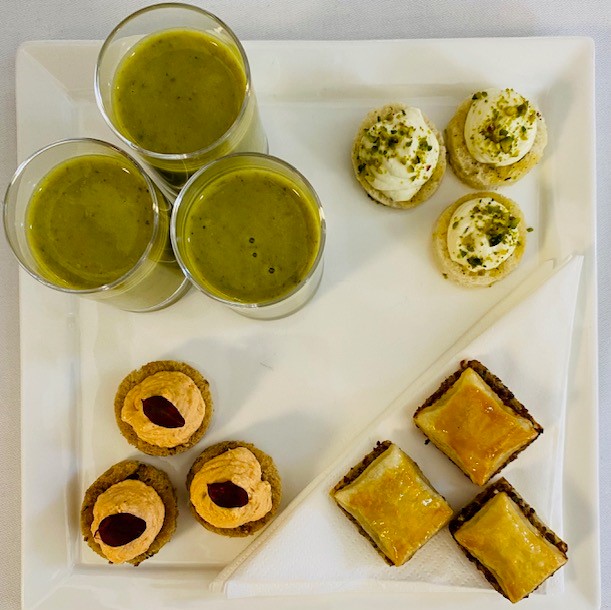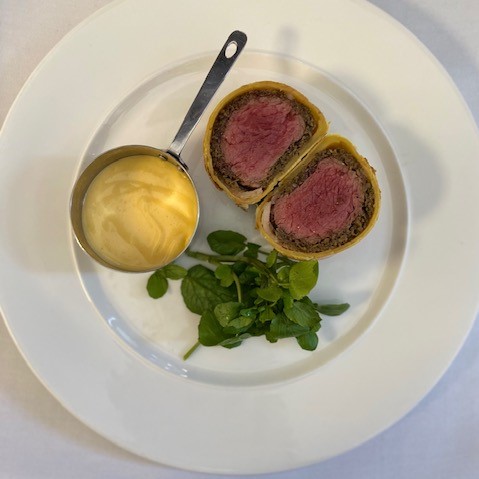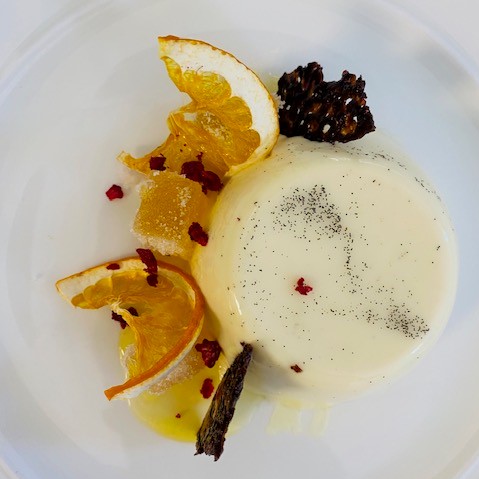 Rest a while … stay in one of our super-comfortable rooms! Fine, crisp Egyptian cotton linen, goose-down pillows, British beds and filtered air-air conditioning – so luxurious, well deserved and deeply satisfying! Tea, coffee and a newspaper are brought to your room at your chosen time, which is surely a further treat, and a leisurely breakfast awaits. The icing on the cake if you dine with us … we are offering room reductions of 25% Monday to Wednesday, 20% Sunday and 10% Thursday to Saturday until 30 November 2021.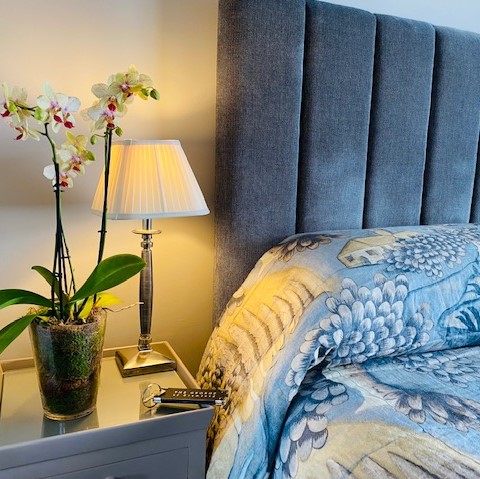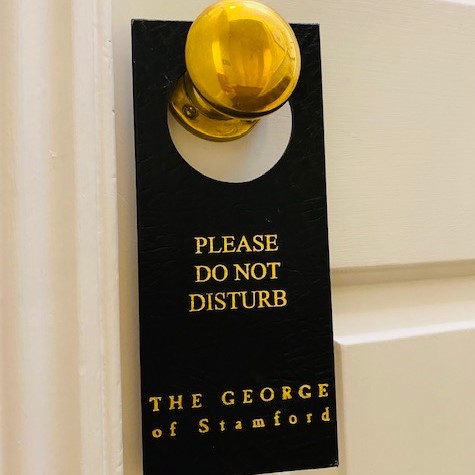 The incredibly helpful and knowledgeable RESERVATIONS TEAM – 01780 750700
HOTEL RECEPTION and GENERAL ENQUIRIES – 01780 750750
SUBSCRIBE HERE please - your email address is 'for our eyes only' and our sole method of contact, which we hugely value. NO ONE will be privy to your details, we do NOT share with any third parties, and you are able to un-subscribe at any time.