BY POPULAR REQUEST!
THE BUTCHER'S BLOCK is BACK AGAIN...
EVENINGS ONLY in THE GARDEN ROOM
After the seasonal excesses Paul Reseigh, Chef Patron at The George, had the great idea of offering simple but perfect British top quality dishes, using extremely carefully chosen, popular cuts of meat supplied from thoughtfully and traditionally British reared stock from British Farmers. This is the third year he has chosen to run "The Butcher's Block".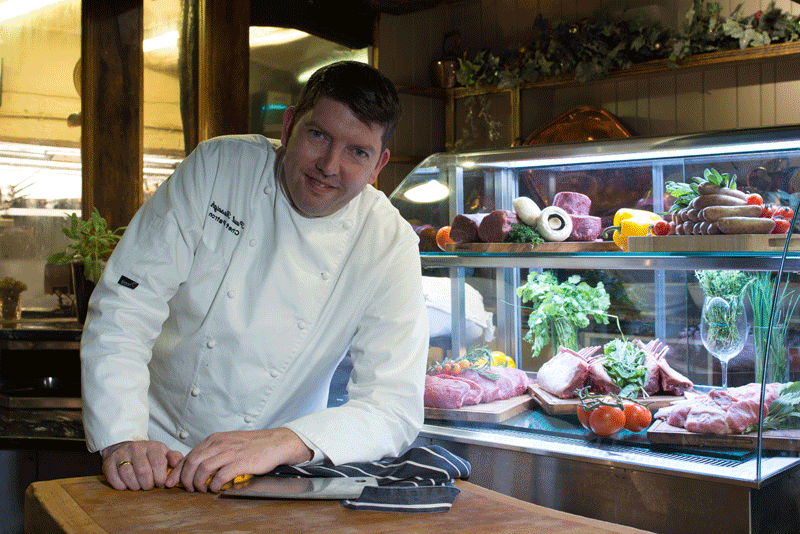 It gives Paul great pleasure, having collaborated with Ray Camplejohn – our butchers for a frightening near half century – to produce such outstanding meat for your enjoyment.
The Garden Room offers an extraordinary menu of carefully selected cuts, deliciously tasty and tender. Traditionally 28-day dry aged Beef, Cumbrian Lamb cutlets, Lincolnshire Pork Sausages - award winning and hand made, free range poussin, rare breed Pork Chop – excellent old fashioned British produce as it should be, and as we remember from days gone by. All accompanied by homemade chunky chips, or baked potato with sour cream and chives, PLUS salads from The Butcher's Counter – delicious sauces to enhance too, perhaps a glass of good red wine ….. take time! Top class British meats are chosen, with emphasis on taste, texture and provenance. The red cuts will be cooked for you, specifically to your taste, by The Chef
Share the truly impressive Tomahawk steak or, for the serious red meat eaters, savour it alone! The incredible SURF 'n' TURF is a simply scrumptious twist – totally indulge yourself, and have half a lobster with your steak! There is so much of wonderful British fayre on offer … our British Farmers really do excel themselves.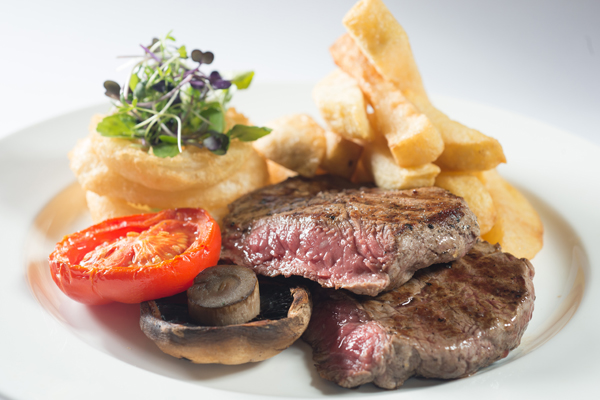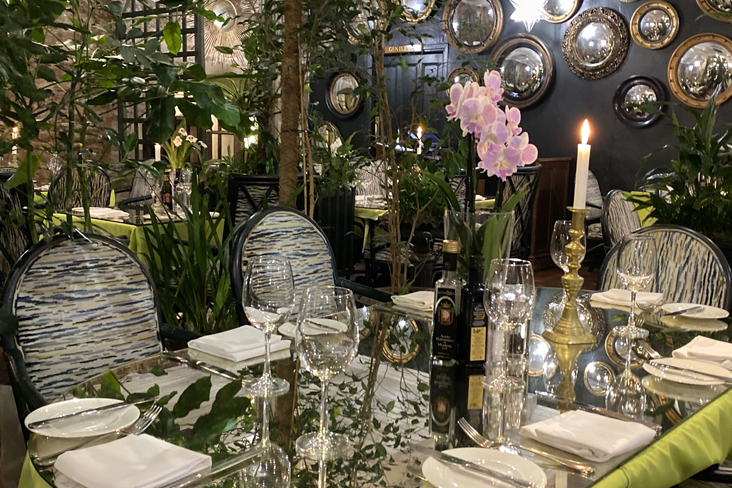 Obviously, all The Garden Room favourites, the full menu of course, is there for those who cannot be tempted. The Garden Room Team look forward to seeing you!