WHEEEEEEE - BORIS HAS GIVEN US AN EXTRA HOUR!
New Year's Eve Celebration Dinner 2020
The Oak Room and The Garden Room
Thursday 31 December
from 5pm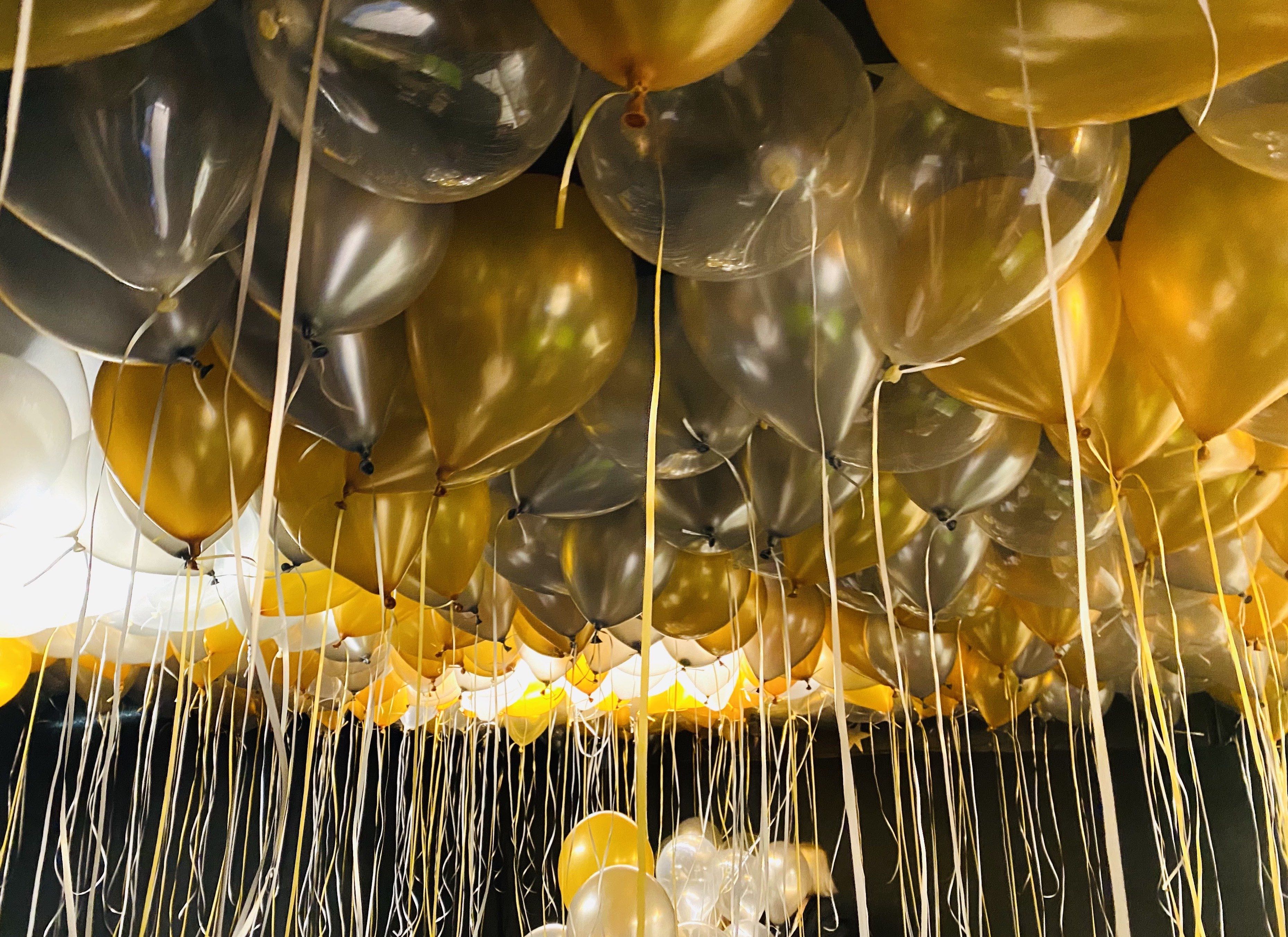 We have pulled out all the stops for a truly spectacular evening of sumptuous dining and wining, being looked after simply superbly within the gracious thrall of the traditional George hospitality, but with a Difference! Our 2020 New Year's Eve Celebration will be a sophisticated and delightful experience within the ancient walls of our iconic and much-loved Hotel.
Your table will be available from an untraditional, but very pleasing, 5pm with a chilled glass of Taittinger Nocturne awaiting you! Our ever-super Team will be there to top up your glasses and offer delicious canapés to settle you into the celebratory mood.
There follows a simply exquisite eight-course dinner – created by Chef Patron Paul Reseigh and his amazing Brigade – showcasing their flair and imagination throughout. A seriously good evening which will glide by effortlessly.
Carriages will be at 10.45pm in order to comply with the 'new' curfew and stop us all from turning into pumpkins, and you will receive a 'goody-bag' with our compliments, a little something to help you welcome 2021!
There are possibly a very few super-comfortable bedrooms (with drinks and food room service from 10pm to after midnight) available. A delicious and relaxed breakfast – with an optional buck's fizz - will greet you in The Garden Room in the morning, preceded by coffee or tea, with newspapers, brought to your bedroom. Please speak to Reservations on 01780 750700