EASTER INDULGENCE at THE GEORGE... why not!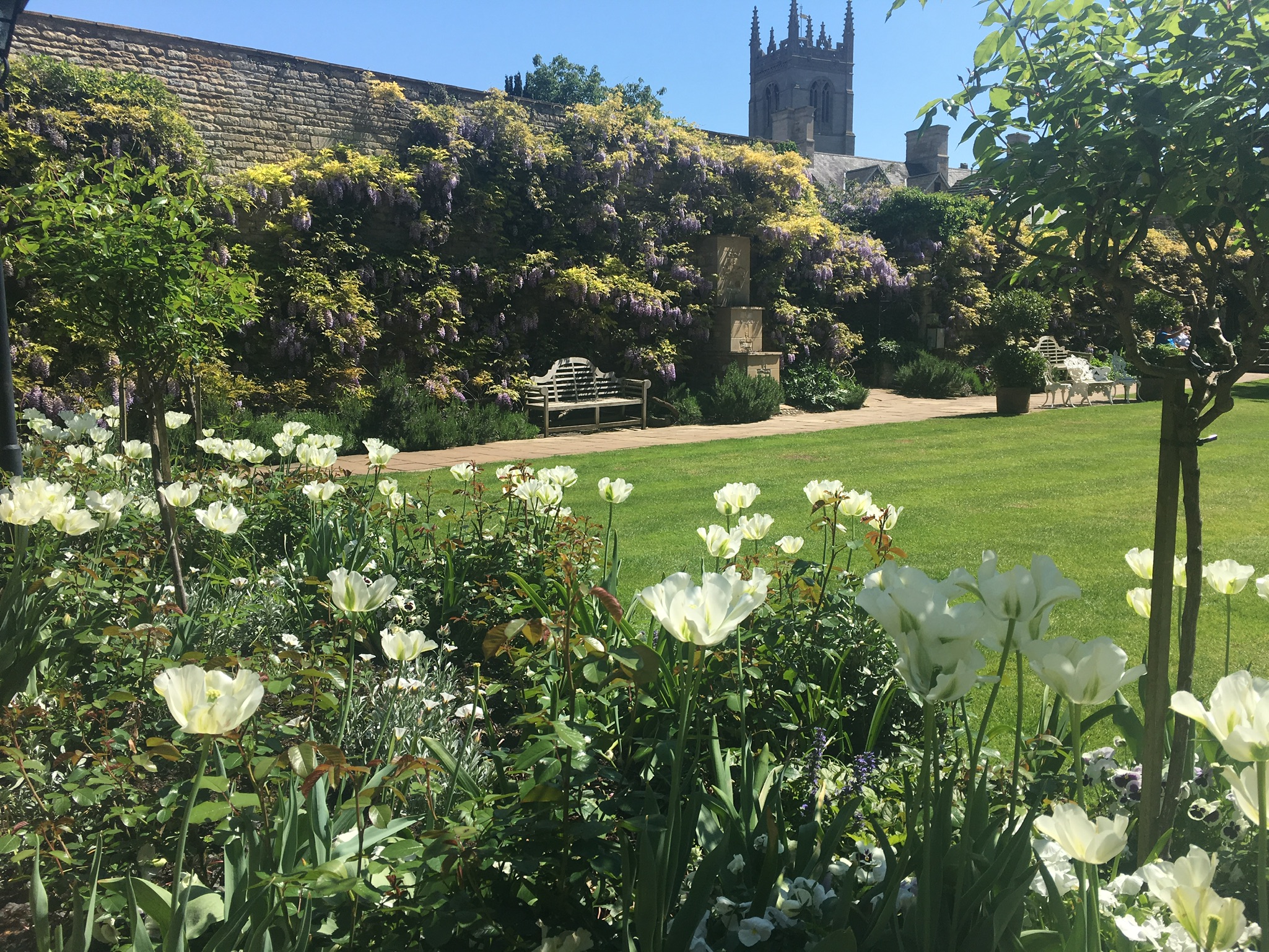 SPEND SOME TIME WITH US IN STAMFORD ...
… be placed under the enveloping, engaging mantle of The George of Stamford for two nights of – we say it again – indulgence! This privately owned and deservedly widely renowned former Coaching Inn welcomes you into a 'jewel'. Relaxation and sumptuous repasts are inherent! Our special super-comfortable bedrooms offer you sanctuary! A welcoming treat of Strawberries, Chocolates and our 'signature Orchid' (you'll notice they are all over the hotel, we love them!) will be waiting in your room for your arrival. We will bring you morning tea or coffee in your room - at a chosen time - with The Times or Daily Mail and a leisurely Traditional Full English Breakfast awaits you on each day in the glorious Garden Room.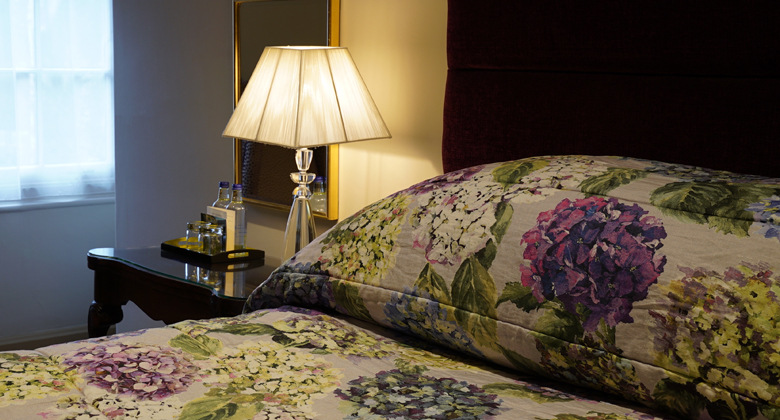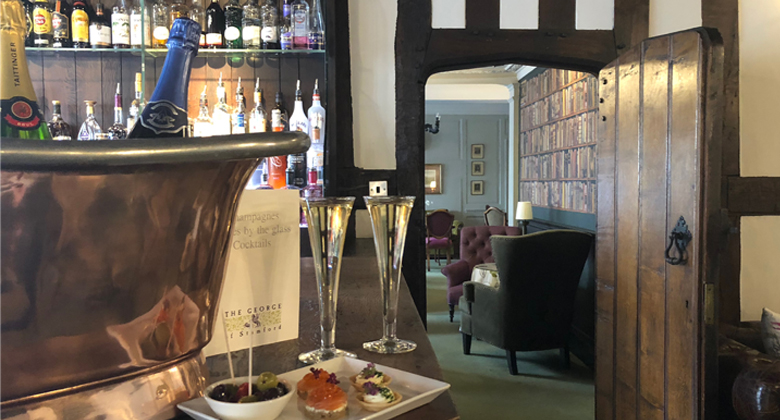 On one of your two evenings with us you will dine at a reserved table in our atmospheric and extremely special Oak Room. Here you will encounter magnificent beef, dessert, cheese and liqueur trolleys – fine presentation from days gone by – together with a myriad of utterly exquisitely prepared dishes. Available from Thursday 18 April to Tuesday 23 April at £275pp, inclusive. Sadly this excludes drinks! However, on both evenings you are invited to enjoy a glass of Taittinger with canapés in the Champagne Bar – on The House!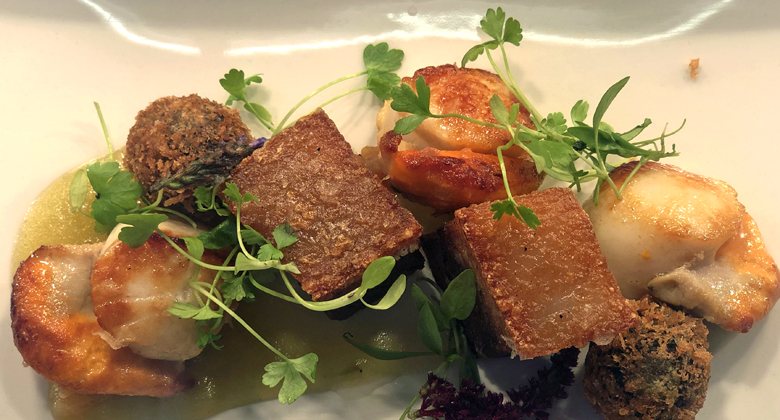 Alternatively, if you are only able to stay with us for just one night ….
… we are delighted to propose sumptuous spoilings with the same delights of room and breakfast, as above, with the special welcome of Strawberries, Chocolates and our 'signature Orchid' from just £335 per room which also includes dinner, excluding drinks, in our magnificent Oak Room. You are invited for a glass of chilled Taittinger with Canapés in The Champagne Bar prior to dining – on The House!
Jackets are required for gentlemen in the evening – this is, after all, an occasion.
Please call The Team on 01780 750700 or email reservations@georgehotelofstamford.com to reserve your Easter weekend.